Haycock Ops

Haycock Ops was formed to operate all of Camp Haycock's paintball programs. We run the Paintball Adventure summer week and special events such as the Black Friday Open and Spring Open. We also offer paintball Rentals to youth and fellowship groups, and as an Activity Add-on to camp renters.
Our motto at Haycock Ops is "Paintball with a Purpose." This means we week to teach individuals biblical and life principles (such as teamwork, courage, and honesty) through the sport of paintball.
2023 Dates: November 24 / 9am – 5pm
---
Costs:
$45 –  general admission
$10 – equipment rental (optional)
$30 – 1,000 paintballs
Our premier event is held every year on Black Friday. Avoid the shopping lines and work off your Thanksgiving turkey at our completely open event. The event will run from 9 am to 5 pm. Registration begins at 8:45 am. Cost will be $45 for general admission (Pre-register and pay before 11/9 and receive $5 off). This includes unlimited CO2, event t-shirt, and lunch.There is a $10 equipment rental fee, unless you bring personal equipment (which will be inspected for fair play standards and functionality). Paint must be purchased from Haycock Ops. Paint can be purchased for $60 for a case of 2000 paintballs, or $30 for half a case.
Sixes Showdown – 6v6 tournament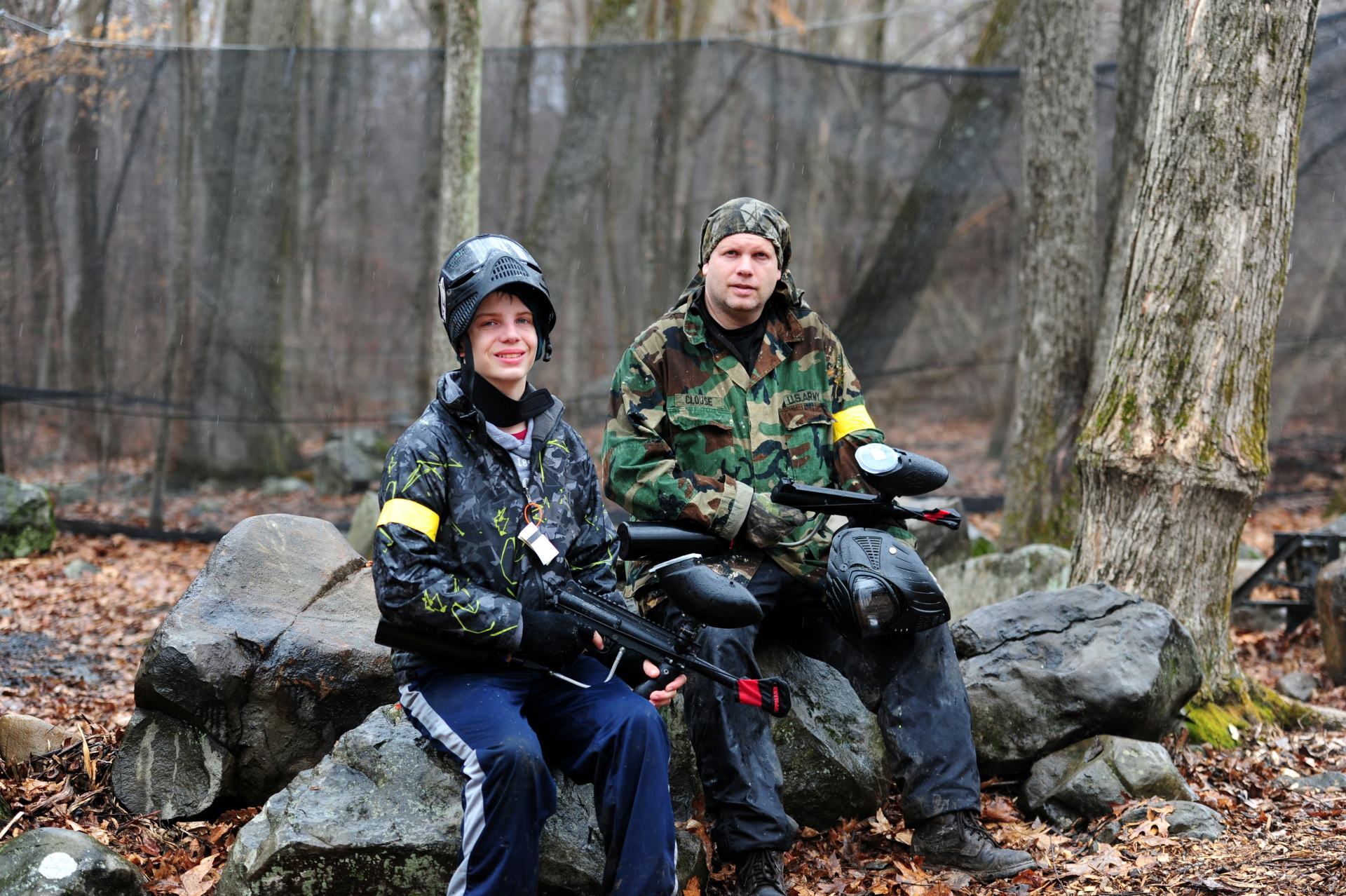 2023 Date: June 3 / 9am-5pm
---
Costs:
$270 –  team admission
$10 – equipment rental (optional)
$60 – case of 2,000 paintballs
You can put together your dream team for a Haycock OPS event at the Sixes Showdown! We'll match you up against other teams to play 6-on-6 games on our variety of fields. In the morning games, you'll earn your place in a seeded bracket for the tournament in the afternoon!
The prize for the winning team is a Haycock OPS paintball party for 12 people. This covers a 3-hour session you can schedule on a day that works for you and your team, and includes markers, paint, and CO2.
(The winning group can elect to recover their registration fee instead of the party prize.)
The team registration fee is $270, which includes lunch and CO2. You may bring any number of players for
your team, but no more than 6 players can take the field for any given match. Equipment rental is an additional $10 per marker, or you can bring your own gear. Haycock OPS is a field-paint-only facility; paint
costs are $60 for a case of 2000 paintballs.
This is a team pre-registration event only. Teams must register by May 27th to participate. Due to the nature of the event, we cannot take individual or day-of registrations.
Register online at 6showdown23.rsvpify.com/ or email [email protected] to reserve your spot!
Frequently Asked Questions
Q: What should I wear?
A: You should wear weather appropriate clothing you would wear to run around outside. Camouflage is welcomed but not required. We recommend clothes and shoes that can get muddy, since mud is common at camp year-round. For getting hit with paintballs, even in warm weather, your best bet is a long sleeve t-shirt and pants. For players concerned about the pain of being hit we recommend a sweatshirt or a padded coat.
Q: What is the age limit for Ops events?
A: The posted age is typically eleven years old, however we make exceptions for experienced players or those attending along with a parent or guardian.
Q: Can we bring our own equipment?
A: Yes, but all personal equipment will be chronographed by our staff. We do not currently support HPA. If you bring equipment to avoid a rental fee, please make sure that it works.
Q: What type of markers are for rent?
A: Our rental fleet is made up of 100% Tippmann 98 customs.
Q: Do you have overnight lodging?
A: We have four overnight paid lodging options that can be discussed with camp rental staff (tent camping, cabins, lean-to, lodges).