Meet the Staff
This is our staff, we are dedicated to making your experience with Camp Haycock an awesome time that you won't forget.
Dave Stiansen, Executive Director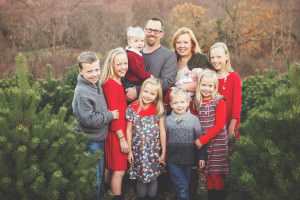 Dave and Shelley Stiansen joined the staff at Haycock in June of 2012.  Dave grew up in southeastern PA, and came to Haycock regularly in his youth through programs and camping trips through his former church home, Grace Bible Church in Souderton.  Camping ministry has played an integral part in his spiritual growth, and at a camp in West Virginia at the age of 13, he first laid eyes on his future wife!  After graduating from Souderton High School  and then from Grove City College in 2000 with a degree in Education, Dave and Shelley were married and moved out to Indianapolis, IN.  From then until God's call for them to take the position at Haycock, Dave served in many different aspects of urban ministry including running community center activities, discipleship training for urban teens and young men, and alternative education programs.  He feels honored to lead Haycock into its next fifty years of fulfilling its mission to "lead individuals to Christ and train them to serve Him".  The Lord has abundantly blessed them with the best "gifts" anyone could ask for: Alayna, Libby, Kai, Molly, Lila, Micah, Luke, Kate, and Lincoln.
Paul Olsen, Operations Manager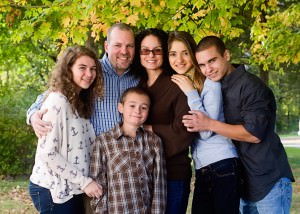 Paul and Renee Olsen joined Haycock in May 2013.  With them are their five children, Linneah, Leif, Helena, Arkadii and Hayden. Paul graduated from Long Island University, C.W. Post with a Bachelors Degree in History and has thirteen years of group home and restaurant management experience and serves full-time as Operations Manager here at camp.  A family full of appreciation for God's marvelous creation and obedient to His call to "go and tell the world," they are at Haycock Camping Ministries with great enthusiasm and gratefulness
Tim Stiansen, Stand Director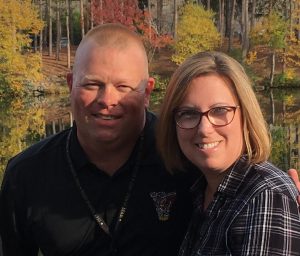 Tim serves as the director of the Stand Discipleship Program and assists the Executive Director in the overall operation of the camp. He is a retired Lieutenant Colonel with 22 years of service in the Army.  Tim graduated from Souderton Area High School. He earned a Bachelor's Degree in Environmental Engineering from the United States Military Academy at West Point and a Master's Degree in Counseling and College Student Development from Long Island University (C.W. Post). He also holds a certificate in Biblical Counseling from Southwestern Baptist Theological Seminary.  Tim has served in various volunteer positions in church and military chapel leadership to include men's ministry leader, youth ministry leader, small group Bible study leader, and worship leader. Following his retirement from the Army, Tim spent two years as a full-time ministry leader at Fort Leavenworth, Kansas, discipling and mentoring military service members and their families. Tim and his wife Kim have been married for 25 years and have two adult children, Grace and Gabe.
Max Whylings, Program Director
Max Whylings first joined Haycock's summer staff in 2009 as a counselor, and has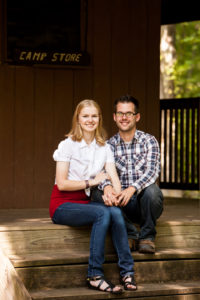 been at Haycock every summer since then. He started running the summer program in 2013, and started serving at camp year-round in 2014. Max has an Associates Degree in Bible from New Tribes Bible Institute and a Bachelor's Degree in Engineering from Lehigh University. As the Program Director, he oversees planning for camp's summer programs, as well as helping run camp for rental groups throughout the year. In January 2016, he married Jen, who he met at Haycock in 2011. Jen was a camper at Haycock for several years before joining the Girl's Week staff in 2011.  She has a Bachelor's Degree in Criminal Justice from Regent University, and is currently pursuing a Certificate in Paralegal Studies from Bucks County Community College.
Tracy Stackhouse, Office Manager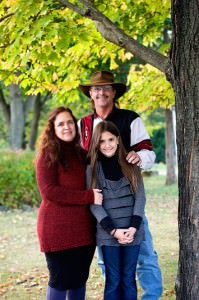 Tracy joined Haycock in May 2014. Tracy is married with two children. She grew up in Upper Black Eddy, and after graduating from Palisades High School she attended Lansdale School of Business. Tracy has earned an Associates Degree in Accounting. She currently volunteers at her church in children's ministries.